Som Sleep is engineered to help you fall asleep faster and sleep better throughout the night. Drink one can 30 minutes before you're ready to fall asleep. It's that simple! Plus, this unique berry-flavored supplement is non-carbonated, so it goes down super smooth.
Backed by an advisory board of sleep experts, nutritionists, dieticians, physical therapists, world class personal trainers and more, our scientifically advanced formula addresses sleep issues in a way that any ingredient — even GABA — cannot do alone. The Som Stack attacks sleep issues from three different angles, providing a more comprehensive solution. In addition to GABA, which helps relax the mind and prepare the brain to transition to sleep, Som also provides targeted nutrition to support your body's own natural sleep-regulating cycle and Melatonin to help jumpstart the process of falling asleep.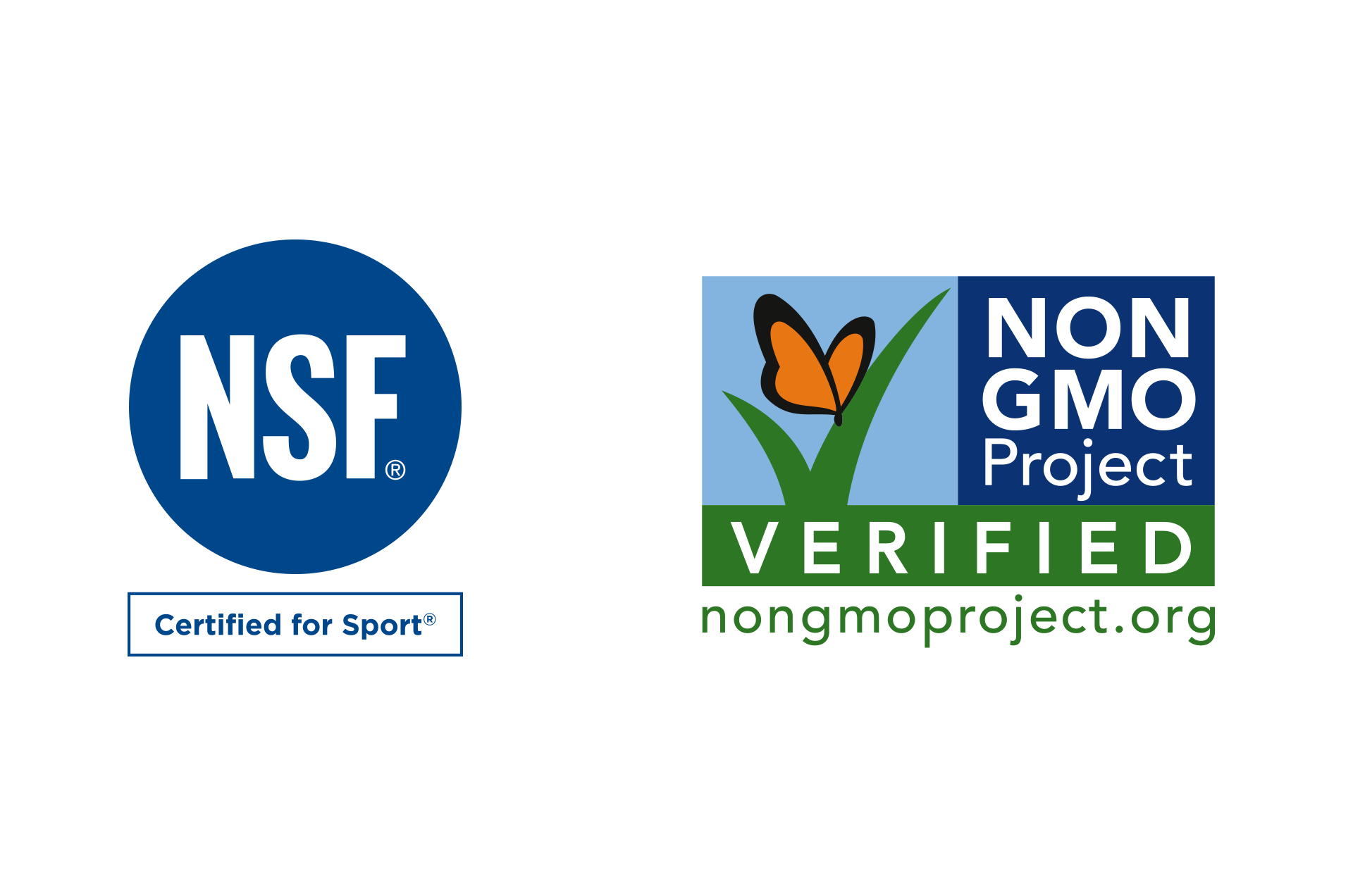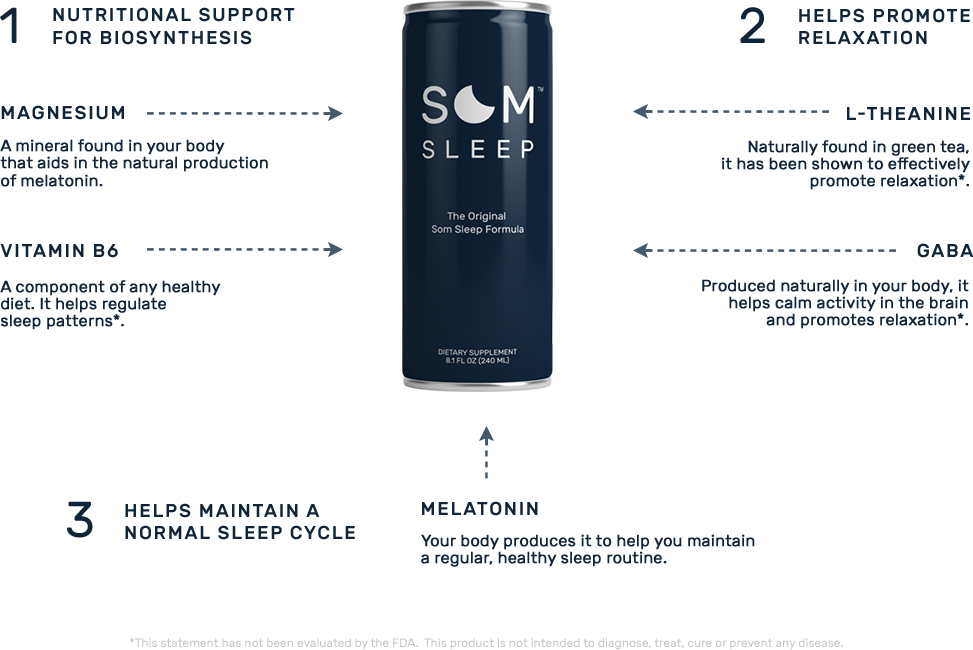 Our Som Stack uses active ingredients that are naturally found in your body, a healthy diet, and green tea.

Magnesium and Vitamin B6 help ensure your sleep cycle is running as smoothly as possible.

L-Theanine and GABA help calm your mind.

Melatonin jumpstarts the process of falling asleep.
We care deeply about what we put in our bodies, so we created a supplement that's not only effective and tasty, but also Non-GMO Project Verified, NSF Certified for Sport, vegan, drug-free, gluten-free, dairy-free, non habit-forming, and free of artificial colors, flavors, and preservatives.

Want to know more? Take a peek at our Supplement Facts.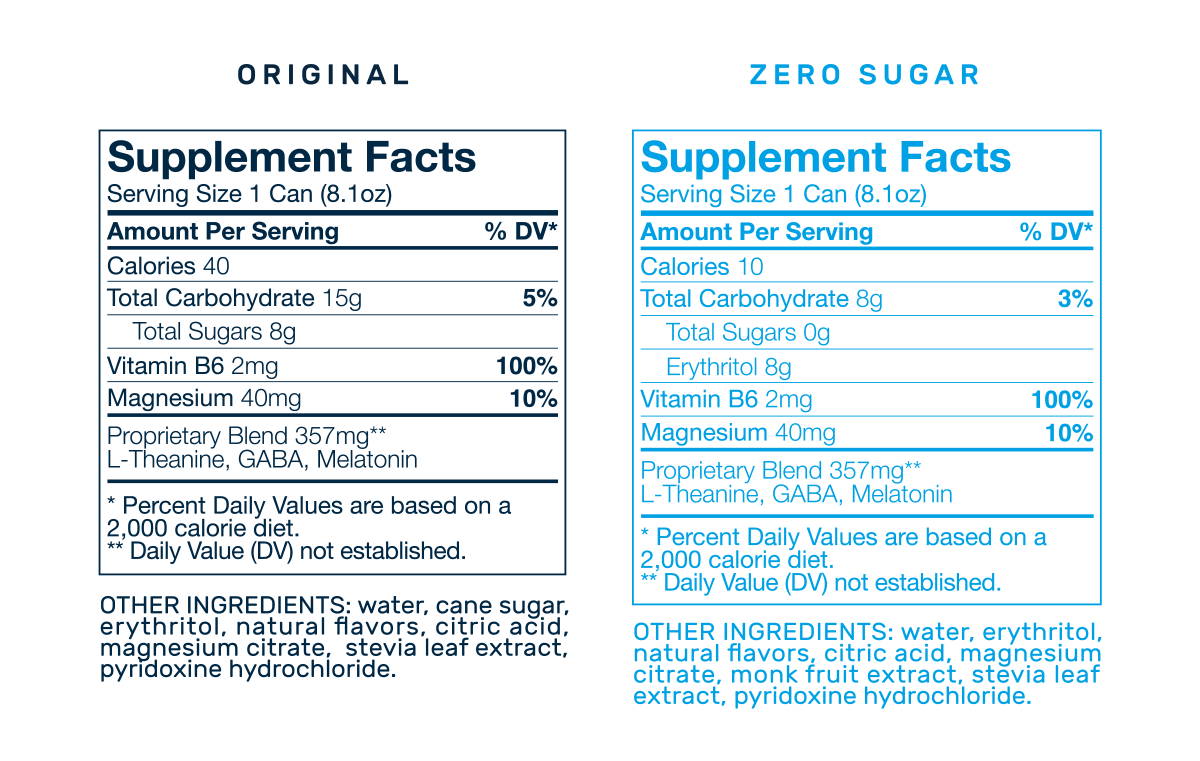 over 300,000 nights of sleep delivered

I have taken Melatonin pills for years with little success, but did not want to use synthetic or unnatural sleep aids. After 2 weeks of taking Som, my quality of sleep has improved beyond anything I dreamed. Highly recommend.
My husband has terrible insomnia. There are days where he's only been able to sleep 3-4 hrs for a week at a time. It's very concerning as it affects his physical/mental well being. We've wanted to find something to help. But try to stay away from an sleeping aids that can be addictive forming. So when my parents suggested Som, we were a little skeptical. But was so happy to find that it works. And has natural ingredients. It's been a life saver!
I was skeptical about this drink when I read about it but I ordered it anyway to try it out and like the bottle says, 30 minutes later I was OUT like a light. I woke up the next morning feeling so refreshed and it was the first morning I woke up without feeling any bit of tiredness it was amazing. 10/10 recommend.
Liquid error: product form must be given a product
Liquid error: product form must be given a product
Frequently asked questions

Is Som Sleep safe to use?
We specifically designed Som Sleep to be safe for "as needed" use, be it nightly or sporadically. If you have any questions about incorporating a supplement into your routine, consult with your doctor.
How long will it take me to fall asleep?
Everyone's body is different, but customers usually fall asleep within 20-40 minutes after drinking one single-serve can of Som.
Will this cause me to wake up in the night to use the restroom?
We've fulfilled thousands of orders, and only a handful of individuals have experienced an increased need to use the restroom. Many Americans are actually dehydrated, which can contribute to fragmented sleep, so Som can help you stay hydrated throughout the night, too!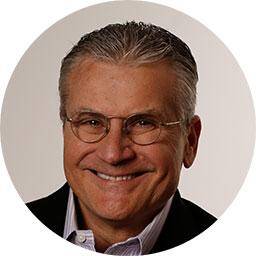 "[Som] is innovative, smart, non habit forming, and a "must use" for anyone – athlete or otherwise – experiencing sleep difficulties."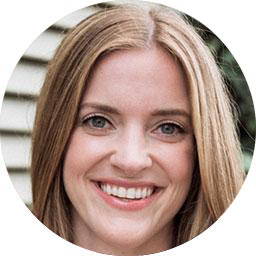 "Sleep is critical to a patient's rehabilitation and recovery, and Som helps my patients and myself get the rest we need to rebuild."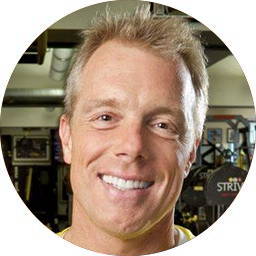 NBA Director of Strength & Endurance Training,
Celebrity Trainer
"If you need help getting your sleep on track, Som is your answer."